The city that started Tim Hortons has since cultivated an independent coffee shop scene worth exploring. From spaces to linger to grab-and-go counters, here are some of our favourite spots to grab a cup of Joe.
Relay
27 King William St, Hamilton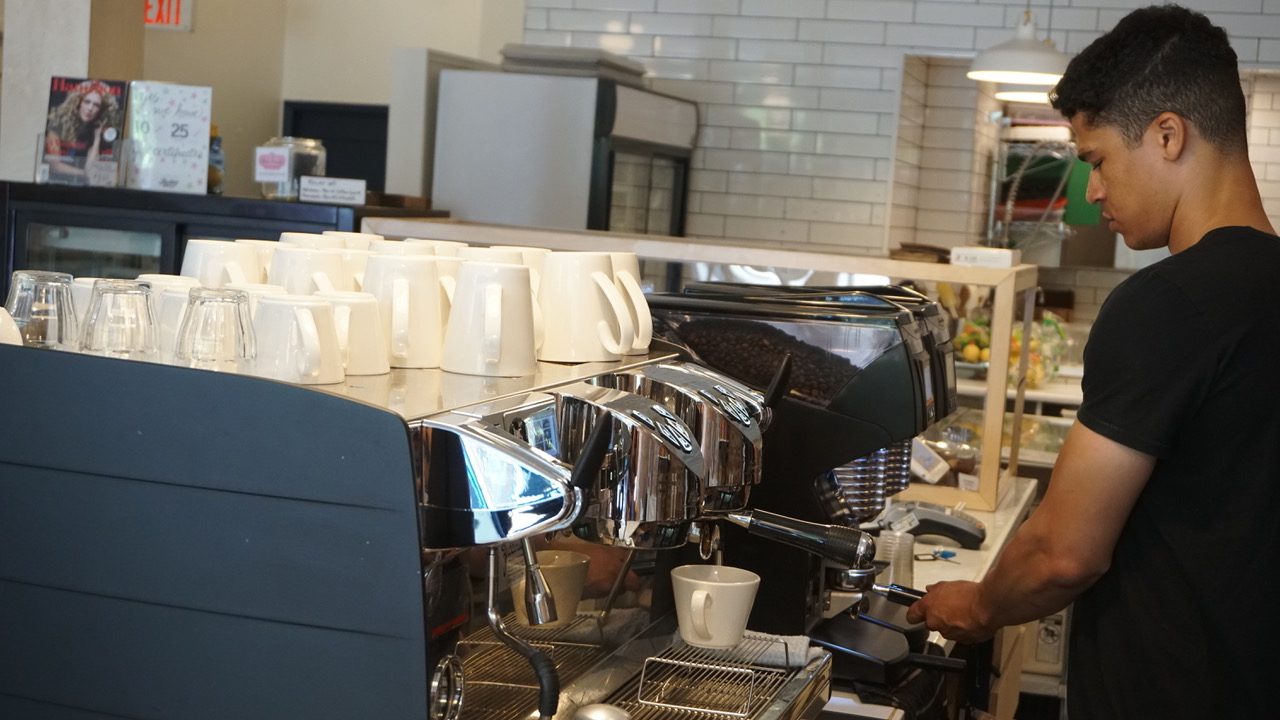 Learn More
A roaster by trade, this Hamilton favourite has more than a decade of experience crafting fair trade, organic coffee. Find it in local restaurants and cafes across the city, or visit them in person at their King William Street cafe.
Sip on this: Origins and roast profiles rotate but there's always a light, medium and dark roast. Fall in love with black coffee with a taste of the light roast from Mexico, gentle on the palate with notes of brown sugar, cocoa, and almonds.
Saint James Espresso Bar & Eatery
170 James St. N. Hamiltion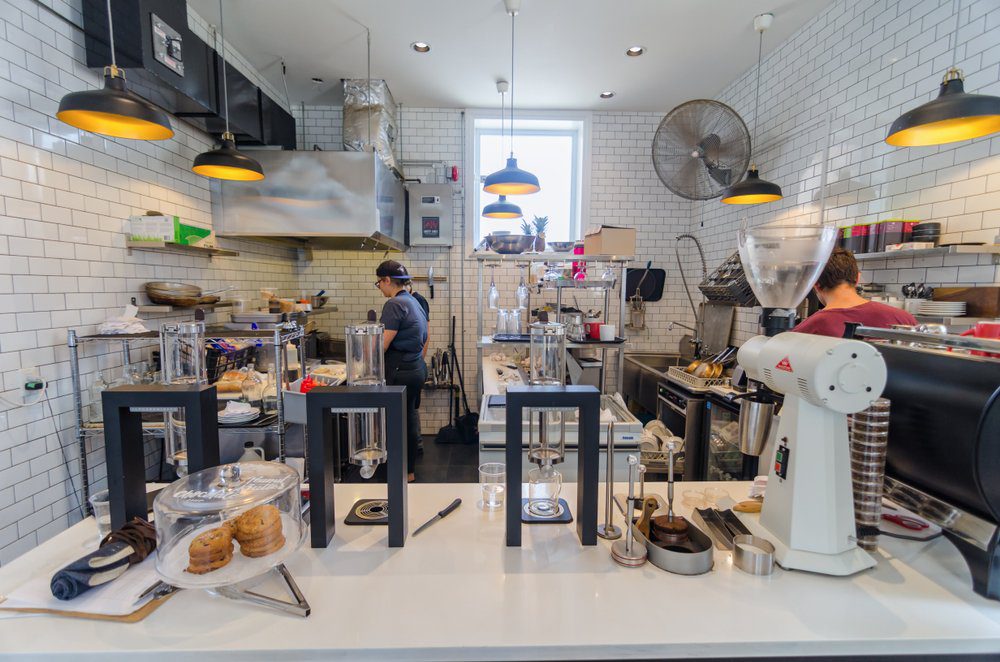 Learn More
There's a reason you've probably seen this place on Instagram: the food is perfectly plated, the natural light beams through, and the coffee is crafted with love. Watching your coffee made in their unique 'steampunk' machines is worth the visit alone. Savour a cup at the communal table and enjoy people-watching on James Street.
Sip on this: Order the Cortado, a double shot of espresso mixed with an equal amount of warm milk (not frothy or foamy, but denser). In the summer, the Ice Ice Baby cold brew with milk and a double espresso shot gets hand-shaken together for a cool treat.
Detour Coffee Roasters
41 King St. W. Dundas
The gorgeous interior makes this Dundas gem a place you'll want to linger. Built on the idea that Canadians deserved a better cup of coffee, Detour is one of Canada's earliest specialty coffee roasters. They travel far to source their beans and roast them fresh to order. (Bonus: artisan bread, pastries and jams are highlights of delicious cafe menu)
Sip on this: The popular San Sebastian from Colombia is loaded with notes of yellow plum, grape and butterscotch. Pair your coffee with a pastry from chef Camilla Wynne or artisan bread from Dear Grain.
Redchurch Cafe + Gallery
68 King St. E. Hamilton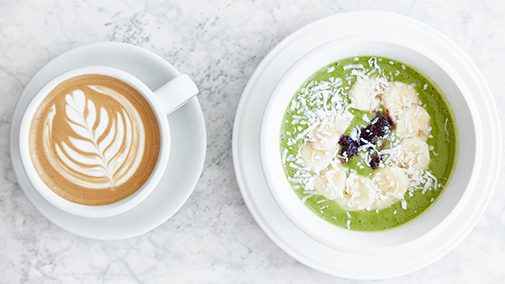 Learn More
Set in a lovely location along Hamilton's Gore Park, Redchurch Cafe & Gallery's clean white exterior and bold navy interior creates a contemporary backdrop for visitors. The menu includes coffee, teas, fresh juices, craft beer, cocktails, baked goods and a light breakfast and lunch. Head to the back for a peek at the small gallery's rotating exhibits.
Sip on this: Order the cappuccino made with Dancing Goats espresso blend from specialty Toronto coffee roaster, De Mello Phaleta. It's 100% Brazilian with chocolate nutty notes.
Cafe Oranje
312 King St. E. Hamilton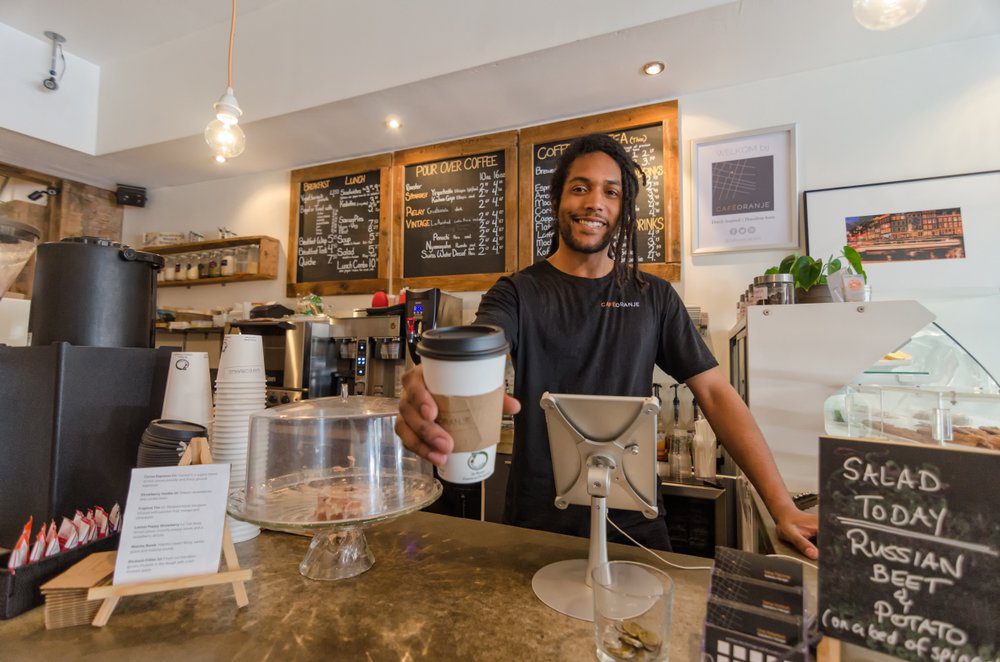 Learn More
This Euro-style coffee house in downtown's King Street East serves coffee sourced from local roasters: Vintage Coffee Roaster, Signal Coffee Co, and Relay Coffee. You can also find light breakfast and lunch, hot pressed sandwiches, sweets, vegan, vegetarian and gluten-free options and specialty Dutch treats.
Sip on this: Pair the Smokey Caramel Latte (chocolatey espresso by Vintage Coffee Roasters with hickory smoke and caramel syrup) with The Big Dutch hot pressed sandwich topped with beef croquettes, a fried egg and gouda cheese on rye.
Ark + Anchor Espresso Bar
300 King St. W. Hamilton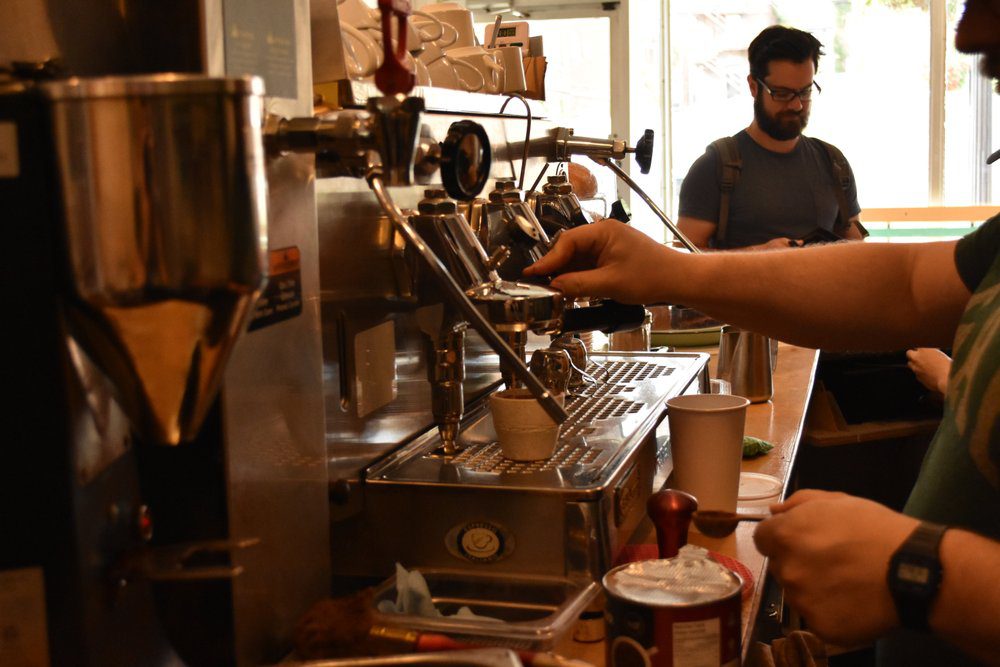 Learn More
This minimalist cafe has two floors with extra seating upstairs and loads of sunlight. Bookworms can browse the bookshelf and even join the monthly book club. Aside from coffee, they sell small bites like house-made egg salad sandwiches, hummus, and pasta salad, De La Terre baked goods, and Donut Monster.
Sip on this: Go for the deep and sweet espresso blend for something warm. To cool down, iced Americanos and iced mocha are poured over coffee ice cubes, served year-round.
Cannon Coffee Co.
179 Ottawa St. N. Hamilton
This family-friendly coffee shop occupies a sunny corner on Ottawa Street with windows looking onto the street. The cafe has a selection of drinks, baked goods and a popular brunch menu. Aside from coffee, The Cannon is serious about their waffles (served sweet and savoury).
Sip on this: Order the flat white or latte poured with love and artful designs.
Mezza Caffe
28 James St. N. Hamilton
This is a popular grab-and-go spot, especially during business hours, but owner Luis Meza would encourage you to sit down and enjoy your coffee the right way. The pastry display filled with house-made croissants and other delicate sweets will catch your eye. (Be sure to stop by Tourism Hamilton Visitor Centre, also located inside the beautifully restored historic Lister Building).
Sip on this: Savour the perfectly foamed cappuccino served with a mini biscotti on the side.
Steeltown Garage Co.
8 Barton St. E. Hamilton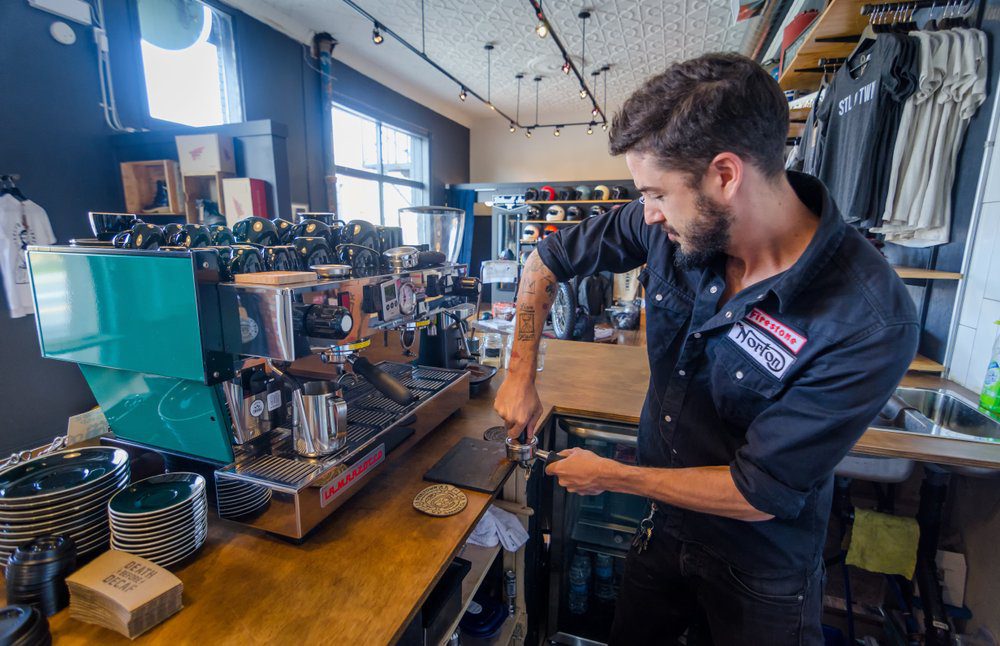 Learn More
You wouldn't think one of Hamilton's best cups would be found inside a vintage motorcycle shop, but you don't have to ride to taste for yourself. All coffees pair perfectly with homemade biscotti, made by the owner's father. Wander over to the retail part of the store to browse apparel and lifestyle products.
Sip on this: Enjoy the Cafe Nieto (double shot of espresso poured over sweetened condensed milk and served on a wooden plank crafted by a local Hamilton woodworker) on the vintage leather couch or pull up a stool at the rollup garage.
Smalls Coffee
8 Cannon St. E. Hamilton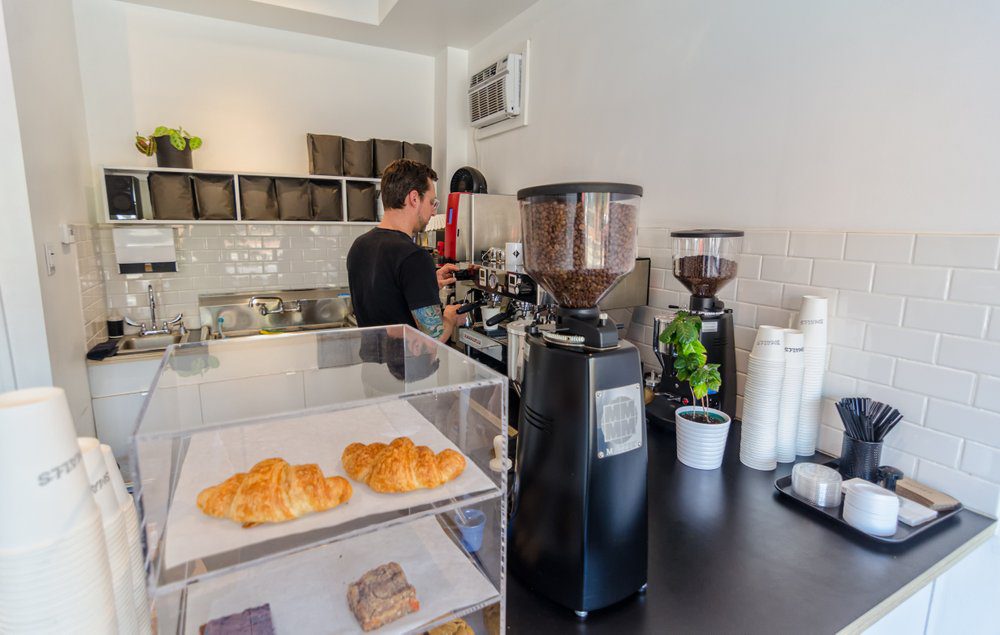 Learn More
Smalls Coffee is a teeny little shop – just what the name implies – that takes its coffee seriously. (The New York Times even visited!) There are no seats so most visit for a grab and go caffeine fix, although the bench outside and the front stoop is a popular hangout. Enjoy beans from Sam James Coffee in Toronto and take a pastry to go from De La Terre Bakery.
Sip on this: Order the flat white made with a double shot of espresso and perfectly steamed milk. In the summer, their iced latte is extremely popular.
Mulberry Coffeehouse
193 James St. N. Hamilton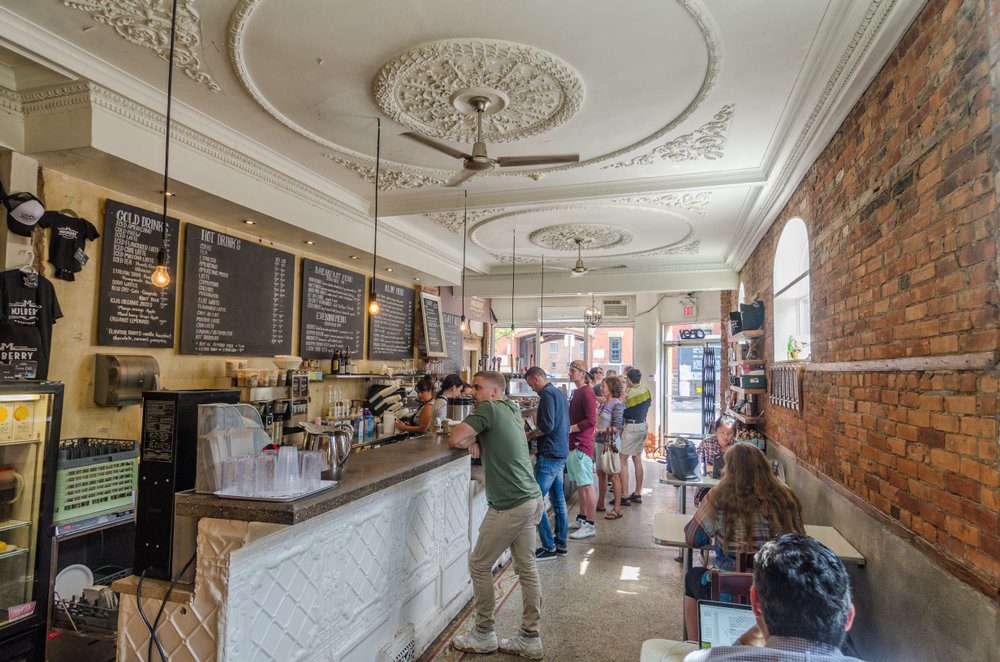 Learn More
This was one of Hamilton's first independent coffee shops to pick up steam on James Street North. Housed in a historic building with local art on the walls, Mulberry has plenty of seating, a menu that values local, organic ingredients and a great drinks menu.
Sip on this: Nutella latte made with Hewitt's Dairy milk. Pair it with a Hello Dolly with praline pecans, chocolate chips, coconut, and graham cracker base.
Phin Coffee
791 King St. W.
This cozy multi-roaster and coffeeshop in Westdale is where caffeine connoisseurs in the know go for a perfect (and innovative) cup of joe. Home brewers will also find a great variety of quality, coffee making tools for purchase.
Sip on this: Customers looking to avoid dairy and soy will appreciate the coffeeshop's 'barista standard' foamable oat milk substitute.
Synonym
328 James St. N. Hamilton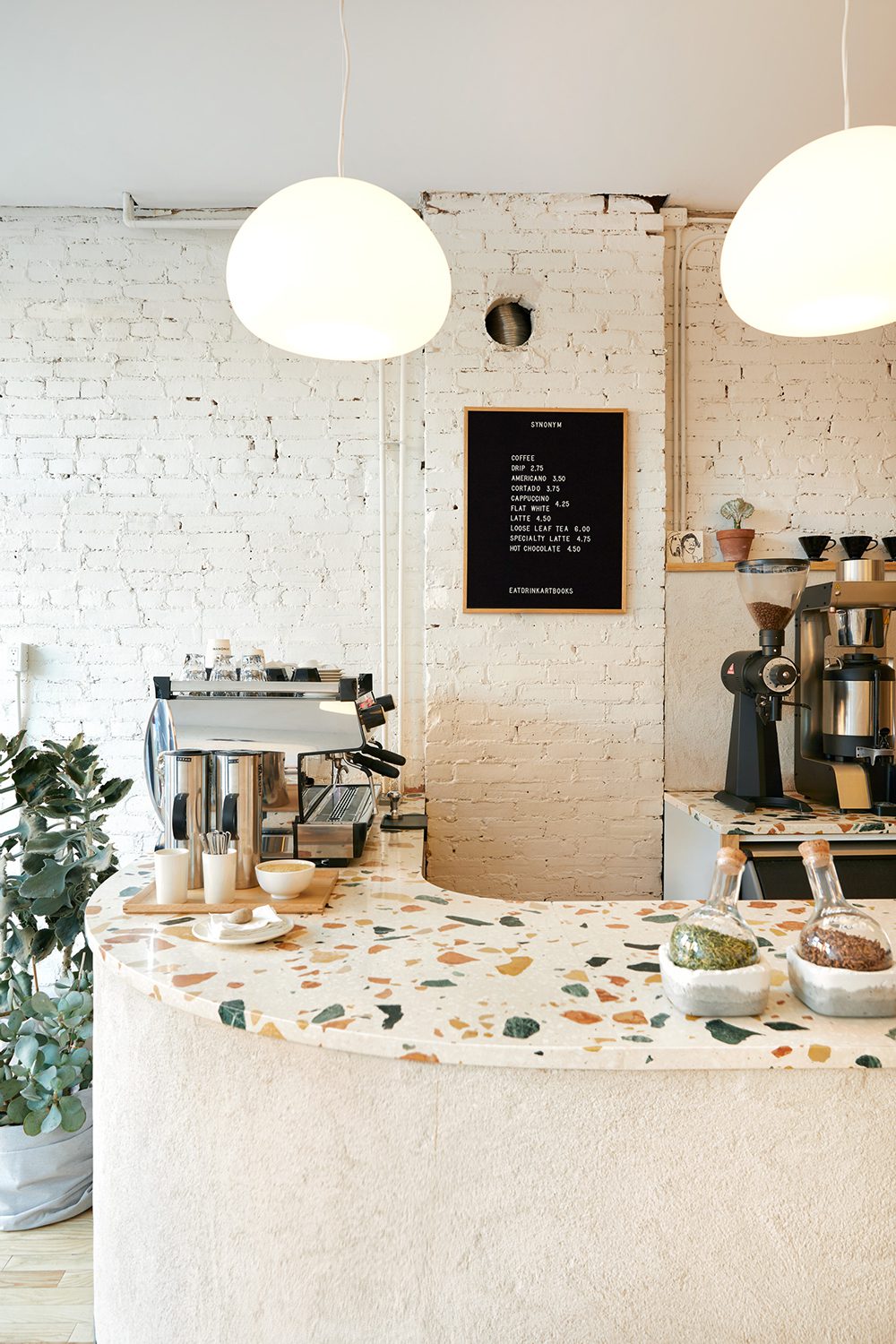 Learn More
This coffee shop and bookshop features a clean white interior, light wood floors, and Italian marble countertop. The vegetarian/vegan menu includes hearty coconut lentil soup, cheese plates, and crunchy mac and cheese. Besides coffee and tea, wines, local craft beer, and kombucha on tap are available.
Sip on this: The Golden Turmeric Latte is packed with immune-building turmeric, ginger, black pepper and local honey.
Emerald Coffee Co.
340 Barton St. E. Hamilton
Named after the street it's on, Emerald Coffee Co. serves up high-quality coffee on a stretch of Barton Street East being revitalized by a group of small business owners. The cozy space features white hexagon tiles, a tin ceiling, and black and green colour palette with accents of wood.
Sip on this: Their creamy hazelnut latte is made with a double shot of espresso from Toronto's Pilot Coffee Roasters (with flavour notes of toffee and milk chocolate) topped with steamed hazelnut milk.
Tim Hortons – original storefront
65 Ottawa Street North

With over 4,000 locations across Canada, Tim Hortons is hardly an independent coffeeshop, but we can't talk about coffee culture in Hamilton without mentioning this local landmark. Fans of Timmies should consider a pilgrimage to first ever Tim Hortons opened by it namesake and late NHL defenceman on Ottawa Street in 1964 in Hamilton's historic fabric and design district. Look for the statue of Horton wearing a Toronto Maple Leafs jersey erected outside the restaurant.

Sip on This: After grabbing your honey cruller and double double, head to the 2nd floor museum for a walk down memory lane with vintage city photos and displays of original paper coffee cups.

}