Categories: Accommodation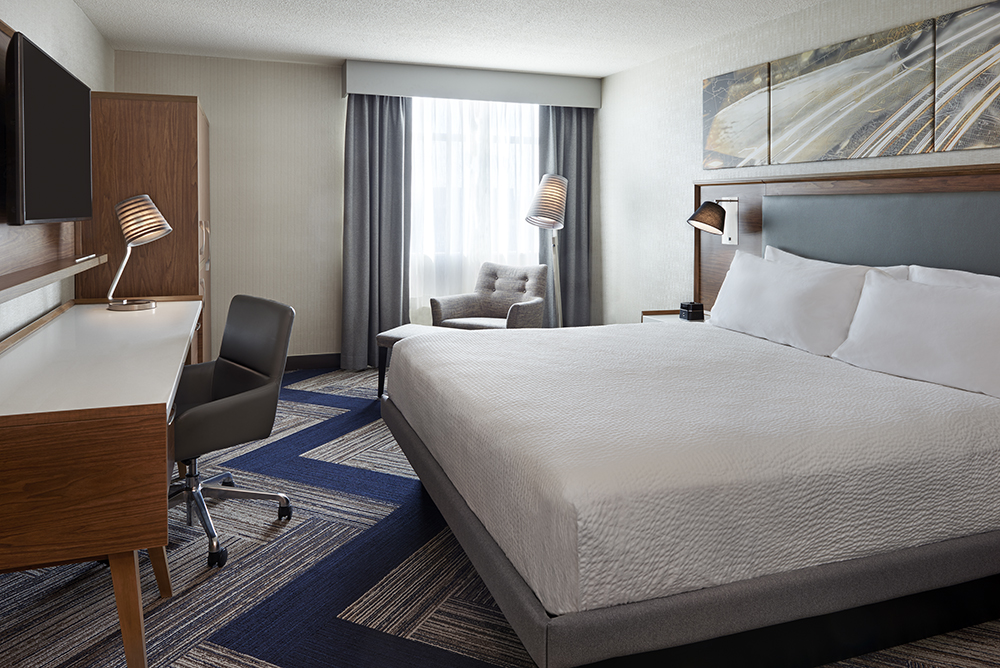 Surround yourself with trusted comforts in this renovated Stoney Creek hotel, where timeless classics mix with contemporary amenities to ensure a great stay. Spacious rooms here include mini refrigerators, microwaves, free Wi-Fi, and smart TVs. Additional hotel amenities include a heated indoor pool and a 24-hour fitness centre. Ideally situated between Niagara Falls and Toronto, Four Points by Sheraton Hamilton - Stoney Creek is the perfect launching pad for exploring the area, including nearby attractions like Confederation Park and Hamilton Beachfront.
You may also be interested in...
Stay with confidence in the heart of Hamilton.

Skydive your way to the best views of Hamilton – and beyond!

Rest your head in one of two beautiful homes for rent in Dundas or Westdale.
}