Don't just hibernate this winter.
Even if you hate frosty weather, we've got plenty of warm and cozy destinations to help you escape the cold and still enjoy the city.
Find your hygge in Hamilton with this list of 25 cozy hangouts.
1. Burnt Tongue
There's nothing like a bowl of hot soup to comfort you on a cold winter day. Take your pick from three locations in the city (Downtown, Locke Street, Westdale) at this beloved soup bar with rotating blackboard menus. Amazing sides include loaded fries and buttery grilled cheeses. Perfect winter comfort food!
2. Mediterranean Garden at Royal Botanical Gardens
Spread across two levels, this indoor garden at Canada's largest botanical gardens blooms throughout the winter (December to April is peak interest time!), so you can escape to warmer places, if only for an hour.
3. SYNONYM
It's easy to linger at this gorgeous neighbourhood cafe-resto-bar-bookshop and curl up with a good book and cup of joe. Mid-read, order a from-scratch snack from the vegetarian kitchen and you won't be disappointed.
4. Hamilton Philharmonic Orchestra
Warm your soul with live orchestral music as you snuggle up in the concert hall for an upcoming show: Triumphant Tchaikovsky, Scheherazade, or Haydn's London. Arrive early to enjoy the free Inside the Music: Pre-concert Talk.
5. Ancaster Mill
Let the winter wonderland outside (waterfall alert!) be the backdrop to an elegant meal at this historic one-time stone mill. While famous for their sprawling Sunday brunch buffet, their dinner menu is equally impressive.
6. Art Gallery of Hamilton
Find some mid-winter inspiration at the region's largest and oldest art galleries. Not-to-be missed permanent pieces include Alex Colville's famous Horse and Train painting as well as the mind-blowing Bruegal-Bosch Bus by Kim Adams (the gallery's most photographed installation).
7. The Brain
Cozy up in this effortlessly cool bar on James Street North – a favourite with locals – serving craft beer, cocktails, coffees, and savoury snacks. Find a nook and crack open a board game for a night out that feels like you never left your living room.
8. Gage Park Tropical Greenhouse
Escape to a lush, tropical setting year-round in this gorgeous greenhouse, home to subtropical plants, rare species, palm trees as well as waterfalls and ponds. Find it in the east end's Gage Park.
9. Hamilton Farmers' Market
With 65 vendors, there are plenty of spots to warm up at this historic indoor farmers' market. This one-stop-shop for fresh meats, cheeses, breads and produce also features great gifts, specialty snacks, flowers, locally roasted coffee and a delicious food hall packed with warming meals.
10. Maipai
Pretend you're somewhere tropical while sipping on a Mai Tai at Hamilton's brand new tiki bar and Detroit-style pizza joint (together at last). The team behind the country's first pokeh restaurant has just opened this much anticipated and unique bar and eatery on booming Barton Street.
11. Dundurn Castle
Take shelter from winter in the luxury of this historic estate overlooking the harbour. The castle was built in the 1830s and offers tours and activities for adults and kids, including hands-on historic cooking workshops by the kitchen hearth.
12. Levity Comedy Club & Lounge
Devote a night to belly laughs at this stand-up comedy venue this season, with a packed events calendar (and amateur night on Wednesdays).
13. Redchurch Cafe + Gallery
Catch up with a friend over a glass of Presecco or specialty coffee in this welcoming coffeeshop. Muse over a gallery exhibit in the back or people watch the passerby in Gore Park from inside.
14. Flying Squirrel
Help the whole family burn off some of that cooped up energy at this huge trampoline park. On Saturday nights, they turn down the lights and turn up the music!
15. Hamilton Bulldogs Game
Sport your black and gold (in layers!) with OHL hockey team the Hamilton Bulldogs, who play at FirstOntario Centre, in the heart of downtown Hamilton. Leave time to grab a bite at one of our many downtown restaurants before or after the game.
16. Mezcal Tacos & Tequila
If you're looking for something delicious to help get you through those cold dark months, look no further than the selection of tequila and yummy bites in this small and very popular Mexican-inspired eatery on James Street South.
17. Canadian Warplane Heritage Museum
Head inside Canada's largest flying museum for an impressive display of exhibits, flight memorabilia and aircraft – including the still-airworthy 1945 Avro Lancaster (one of the most famous Allied bombers from World War II). Come back in the spring and summer to rent a flight on your own!
18. Disney on Ice
Embrace the magic of winter with your favourite characters at Disney on Ice. Round up the kids for a performance at FirstOntario Centre on March 18-22 in the heart of downtown Hamilton. Leave time to grab a bite at these kid-approved restaurants.
19. Chocolat on James
Sip on a hot chocolate that's worth the drive at this gourmet chocolate shop. Warm yourself inside and enjoy the intoxicating smell of chocolate being made in-house.
20. Hamilton Museum of Steam & Technology
Want to learn more about Hamilton's industrial heritage? Warm up inside this National Historic Site, home to two 70-ton steam powered water pumping engines.
21. Theatre Aquarius
On stage at Hamilton's premier theatre company, this winter is the portrait of working-class America, as portrayed in Sweat; and A Belly Full, the story of hard-working, belly-dancing friends, moms, and wives.
22. Live Music Shows
Winter is the perfect season to head inside for a live music show. See Alex Cuba (Jan 20), Blue Rodeo with Elliot Brood (Feb. 21 and 22), Fred Penner (March 4), Begonia (March 9), and Caribou (March 16) at intimate live music venues around town like Mills Hardware, The Studio, and FirstOntario Concert Hall. Visit our event calendar for tons more shows.
23. The Phesant Plucker
Visit this iconic British pub for a pint and some fish n' chips and stay for the rustic decor: a cozy fireplace, original wood plank floors, wood beams, and stone walls. This was one of the original pubs on Augusta Street, now a popular bar district.
24. Osler House
One day's not nearly enough to see all that Hamilton has to offer. So plan for a sleepover at this charming historic house turned B&B in beautiful Dundas. Expect a cozy stay, surrounded by beautiful antiques and even a candlelit breakfast in the dining room. Explore more places to rest your head with our accommodations guide.
25. Escape Manor
Warm-up with friends at Hamilton's newest downtown attraction featuring warm and cozy lounges, perfect for relaxing with cocktails and board games. Looking to work up a sweat? Try your hand at axe throwing or take on a thrilling escape room experience. Located in the former Capitol Theatre downtown, this heritage building is full of warmth and character.
---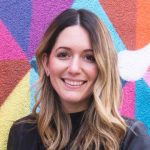 Born and raised in Hamilton, Amanda shares her favourite places and experiences to inspire others to explore! Follow her on Twitter @amandastancati.