Football's roots run deep in Hamilton.
Even the character of this city feels like a classic gridiron battle; where natural beauty and hard-nosed grit come together.
Soon, the city will add another chapter to its steeped 150+ years of football history. After 25 long years, the CFL's Grey Cup game returns to Hamilton on December 12 - and we're going to help you soak it all in.
Read on for some historic football highlights and how you can connect with them before and after the big game.
1. Oskee What What?

"Oskee Wee Wee. Oskee Waa Waa. Holy Mackinaw. Tigers! Eat 'em raw!"
This cheer gets belted loud n' proud at every Hamilton Tiger-Cats game. And when travelling Hamiltonians run into each other abroad, "Oskee Wee Wee" sometimes even serves as "hello". But where did it come from? Back in the 1920s, a man named Vince Wirtz performed it at football games and the NHL's Hamilton Tigers' hockey games. The only difference between the original version and today was the original's call for a "Whisky Waa Waa". Hey, we'll raise a glass to that!
Your Hamilton Game Plan:
Celebrate football AND whisky when you're in town at the east-end The Capitol Bar - which serves over 160 varieties of whisky. Bonus: this friendly, local bar is just a short walk from Tim Hortons Field.
2. A Larger Than Life Legend

Angelo Mosca was a tough-as-nails defender for the Ticats through the '60s and into the early '70s. His gritty and tough style was pure Hamilton, making him one of the franchise's most iconic players. That becomes even clearer when you see his imposing image immortalized in a couple of murals around the city.
The five-time Grey Cup champion, Football Hall of Famer, pro wrestler and Hamilton icon passed away in November at the age of 84.
Your Hamilton Game Plan
Head to the corner of John and Hunter Streets downtown to see the Scott McDonald designed mural of Mosca. See Norman Fournier's mural-version of Mosca and teammate Garney Henley hoisting the 1972 Grey Cup in front of the Ivor Wynne faithful at Hutch's on the Beach. And visit the West Town Bar & Grill on Locke Street for Tim Ninehouse's mural of Tim Hortons Field from the top of the escarpment. See more great street art across the city with our mural guide.
3. The Stadium Stroll
The walk to Tim Hortons Field on game day is an only-in-Hamilton experience.
Nestled in Hamilton's Stipley neighbourhood, the approach to the stadium is an experience in and of itself, with baseball fans fondly comparing it to a visit to Wrigley Field in Chicago. Fans fill the sidewalks, waving and "Oskee Wee Wee-ing" to the filled porches that line the streets; many hosting their own pregame festivities. Lawn parking is a brisk business. This is the urban tailgate. It's the community of Canadian football at its finest.
Your Hamilton Game Plan

This experience is best served on game day, but a walk through the stadium neighbourhood on any day just feels like football. Want to see what else you can see, do and eat near the stadium? Here's our guide to East Hamilton.
4. The Rhythm of the Game
In Hamilton, the music and football scenes feed off of each other. The most infamous concert in these parts happened at Ivor Wynne Stadium in 1975. Pink Floyd took the stage in front of a well-over capacity crowd of 55,000 - with mayhem expectedly ensuing. The Tragically Hip played Ivor Wynne stadium's final concert while Keith Urban kicked off the new era at Tim Hortons Field. In 2018, Hamilton's own Arkells played for a "Rally Cry" crowd of 24,000. The Tiger-Cats have also hosted halftime performances by Hamilton's The Dirty Nil as well as The Beaches.
Your Hamilton Game Plan
Hamilton's own Arkells will be taking centre stage as headliners at the half-time show, airing live on TSN and RDS. The JUNO-winning band was named after a Hamilton street near McMaster with the original band members went to school. If you're not lucky enough to snag a ticket to see them live Dec. 12, you can catch them back on tour in Hamilton next summer for their much-anticipated Rally show at Tim Hortons Field.
5. The Historic & Revived Royal Connaught
During the Ticats heyday in the 1960s, the Royal Connaught Hotel was the epicentre for the team's sendoff to six Grey Cup games. Pep rallies were held in front of the hotel as thousands of roaring fans would fill King Street and Gore Park. Downtown came alive to energize their football heroes - firing them up for battles where they captured three championships in the decade.
Your Hamilton Game Plan
The rejuvenated Royal Connaught stands proudly in the heart of downtown Hamilton in front of Gore Park with its iconic fountain. The condo complex is surrounded by plenty of great restaurants - including a number of local faves on nearby King William Street on a pretty, cobblestoned stretch dubbed "Restaurant Row". In December, Gore Park will be lit up for the holidays complete with a huge Christmas Tree and holiday decorations.
6. The Hallowed Hamilton AAA Grounds
The Tiger-Cats have made their home at the corner of Balsam and Beechwood - the site of Ivor Wynne Stadium and now Tim Hortons Field – for over 70 years. Prior to the Hamilton Tigers and Wildcats merging to become the modern-day Tiger-Cats, they clawed up the turf at the Hamilton AAA Grounds. In fact, this location was the host of the 2nd Grey Cup in 1910, which the Tigers lost to the Toronto Varsity Blues in front of 12,000 fans. The AAA Grounds went on to host a total of seven Grey Cups - with Hamilton teams winning four of those. It's Hamilton's oldest sports park.
Your Hamilton Game Plan

Minus the grandstand, the Hamilton AAA Grounds still exist today. You can check it out on your way to Locke Street in the residential Kirkendall neighbourhood. The pretty and historic street is packed with local dining favourites like Donut Monster, Bread Bar, and the iconic West Town Bar & Grill.
7. Tim Hortons: a Stadium Namesake Nearby
The historic Ivor Wynn Stadium was rebuilt and reopen as Tim Hortons Field back in 2014. Get a shot of history (and caffeine) nearby on Ottawa Street North at the first-ever Tim Hortons location. First opened in 1964 by NHL legend Tim Horton at the corner of Ottawa Street North and Dunsmere Road, the flagship location now houses a mini-museum to honour the franchise's roots.
Your Hamilton Game Plan

After your pilgrimage to this historic coffee and donut mecca, explore more of Ottawa Street North, home to Hamilton's historic fabric district and great destination dining with must stops like Hambrgr, Cannon Coffee, Merk Snack Bar, Caro, and Millionaire's Daughter.
Touchdown in Hamilton
As the 108th Grey Cup approaches, the excitement around the city continues to grow. This will be Hamilton's 11th time hosting Canada's greatest national get-together. Football fans are in store for a packed house at Tim Hortons Field - which boasts some of the best sightlines in football - and all the festivities that go along with it. The roar of the crowd, the pregame and halftime performances, and a massive slice of Canadian spirit are all part of what will be an incredible event. And what's adding to our Grey Cup fever? Knowing that we get to do this all over again in 2023 when the Grey Cup returns to Hamilton!
---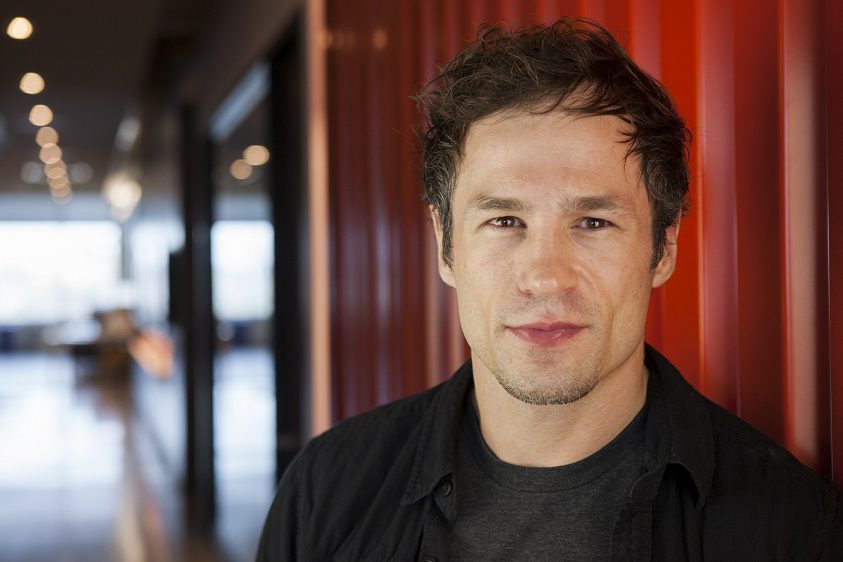 Chris Sanislo is a freelance copywriter who proudly calls Hamilton home. He provides creative writing support for a number of clients and agencies around the city. Find him at chrissanislo.com.

}