The Niagara Escarpment cuts a striking swath of natural beauty through Hamilton.
It also gives the city its unique geography along with endless forested trails and an impressive designation as a UNESCO World Biosphere Reserve.
And fall is arguably the best time to take it all in.
The air is cooler and the leaves are starting to turn, framing your outing in harvest hues of red, gold and orange.
Plan a day trip around these five first-rate routes:
1. The Dundas Peak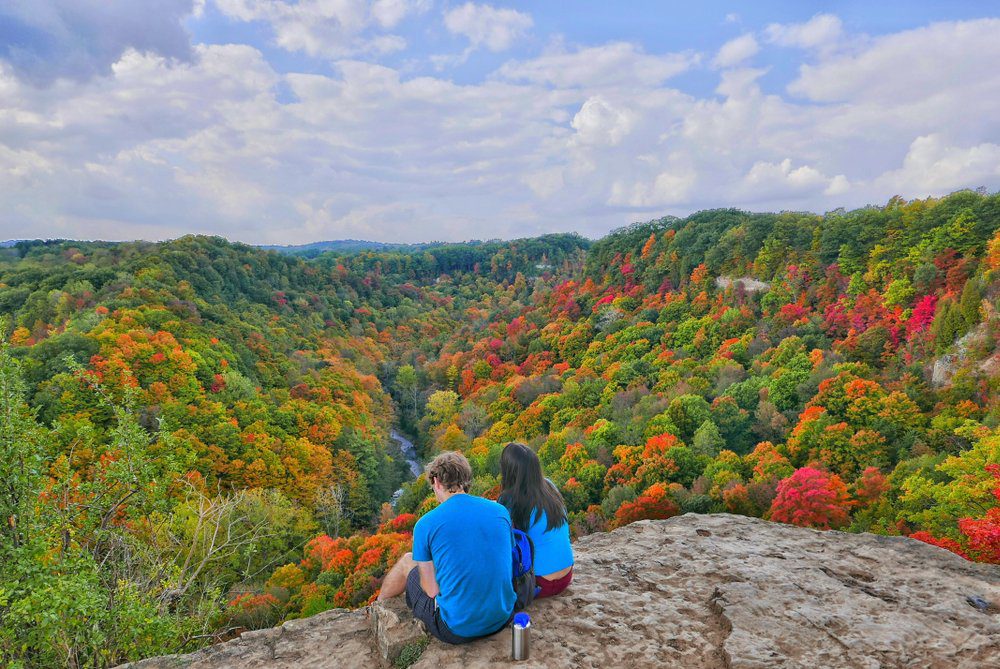 The hike up to the Dundas Peak reveals an amazing vantage point of the Dundas Valley in all its multi-coloured splendour. At this time of year, go early to avoid the crowds – or go during the week. And don't miss the colourful leaves that frame Tew Falls. Photo ops are best from the two viewing platforms. Also nearby is Hamilton's iconic Webster Falls.
Peak Season Parking (April – October):
There is no on-site parking at Webster or Tew Falls during weekends and holiday Mondays from April 19 to October 27, 2019 (except for exceptions for accessibility issues). If visiting during these peak times, you'll have to park at nearby Christie Lake Conservation Area and hop on a shuttle.
Parking in non-designated spots will be ticketed with fines up to $250
Off-Peak (November – April) Parking
Spencer Gorge Conservation Area parking lots open 7 days a week (sunrise to sunset)
Parking is also available at the Greensville Optimist Park, Crooks Hollow and Christie Lake Conservation Area (no shuttle available)
Parking in non-designated spots will be ticketed with fines up to $250
2. The Chedoke Radial Trail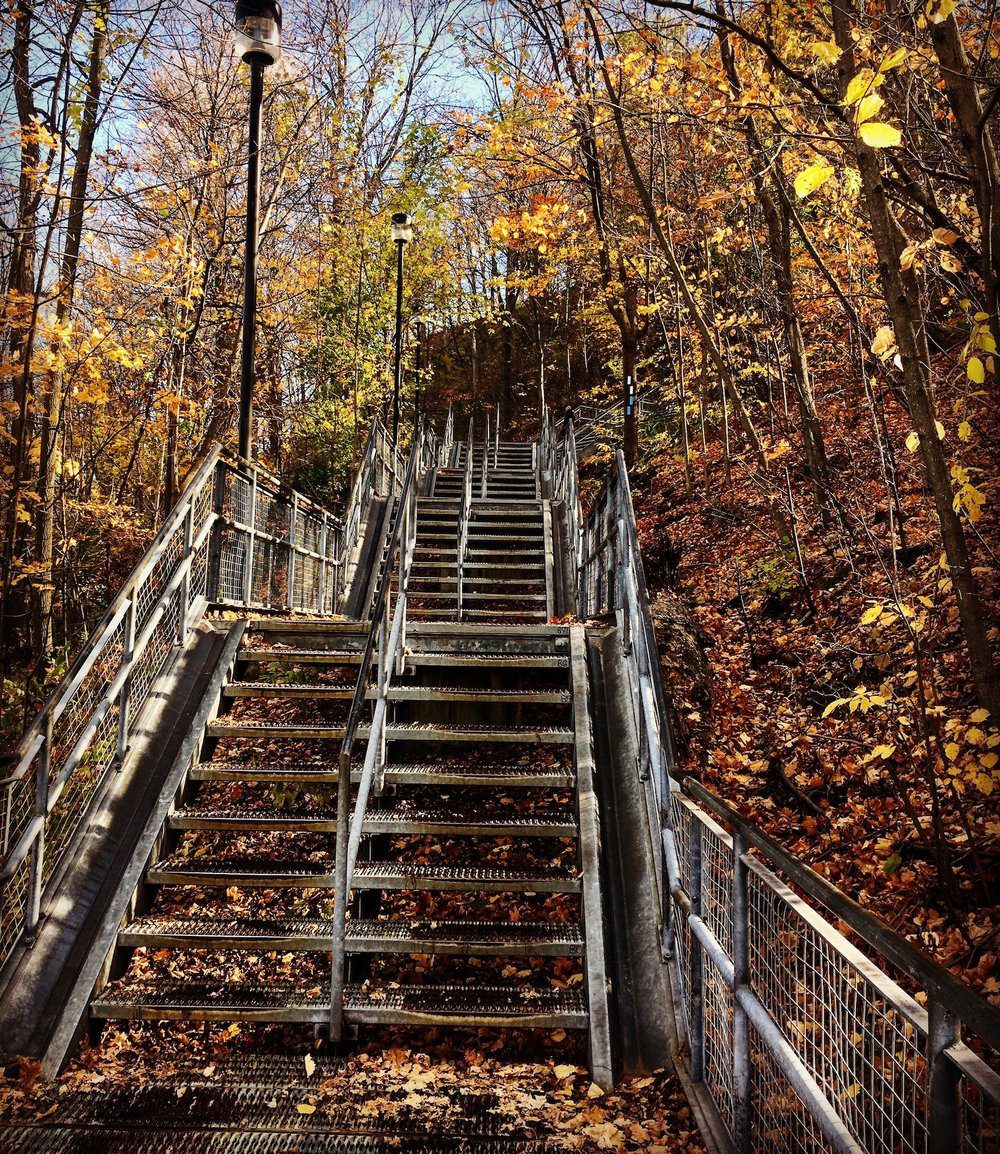 For a scenic, gradual ascent up the Niagara Escarpment, the Chedoke Radial Recreational Trail is a 2.7-kilometre section of the Bruce Trail. Through the forest as you walk, you can catch views of the city.
The Chedoke Stairs, accessible from the golf course parking lot, provide a 289-step cardio challenge up to a viewing platform for prime leaf viewing. Join the many locals in the know for this fun workout with a breathtaking reward.
Parking: Free at Chedoke Golf Course
Bus route: 6 Aberdeen
3. Eramosa Karst

Eramosa Karst is a unique watershed area featuring unique topography, like underground caves and streams, which are fun to look for as you follow the seven kilometres of trails.
The Ontario Ministry of Natural Resources designated the land as an Area of Natural and Scientific Interest in 2003 because of the number of karst features, like sinking streams, dry valleys and the tenth longest cave in Ontario.
Note: Be cautious after heavy rainfalls as many of the caves can fill with water.
Parking: $5 a day or free with an HCA Membership Pass.
Map to parking lot.
4. The Dundas Valley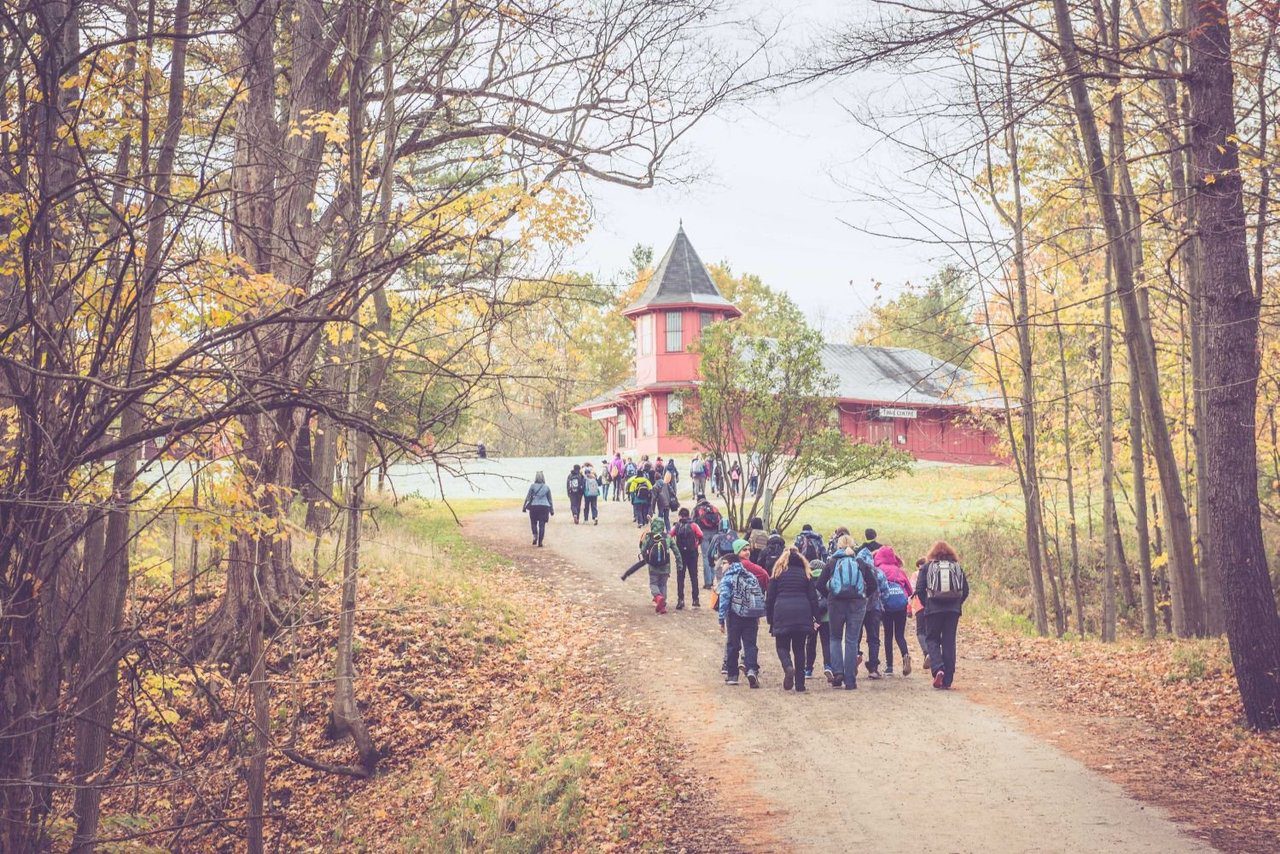 There are 40 kilometres of trails, including Bruce Trail connections, that crisscross the Dundas Valley. Fall is a beautiful time of year to pack a lunch and hike through the colourful Carolinian forest. Choose from loops or out-and-back routes, some of which take you past waterfalls.
Parking: There are a few parking options. Rates and locations can be found here.
5. Cootes Paradise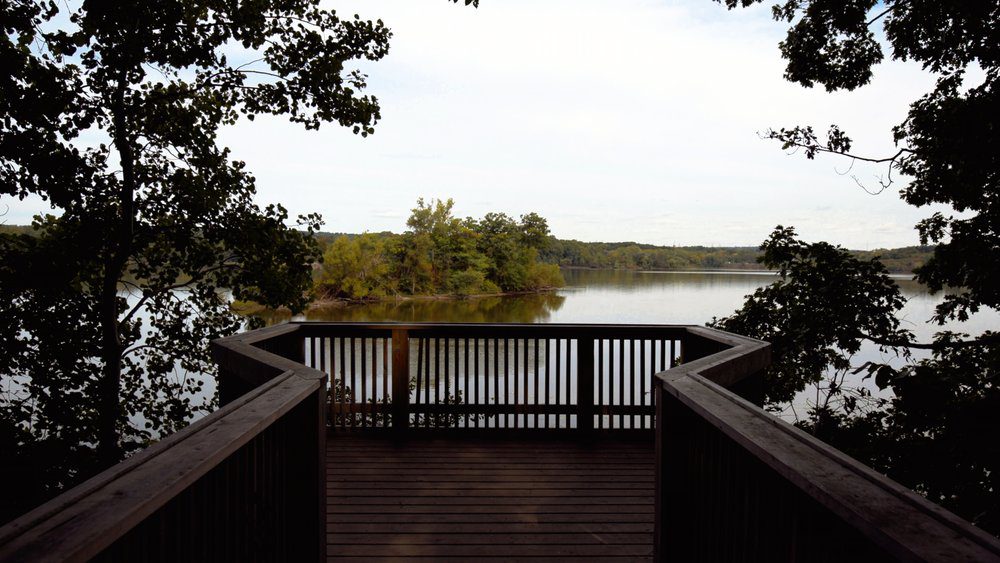 The Royal Botanical Garden features 18 kilometres of trails on its lands. Taking Bull's Point Trail to The Marsh Walk will lead you down to Cootes Paradise Marsh, where bald eagles usually build their nests each year.
From the viewing platform, you can see views of Sassafras and Princess Point (two other great hiking areas) on the other side.
Parking: Cars commonly park around York Road, but you can also park at the Arboretum off Old Guelph Road and hike in from there.